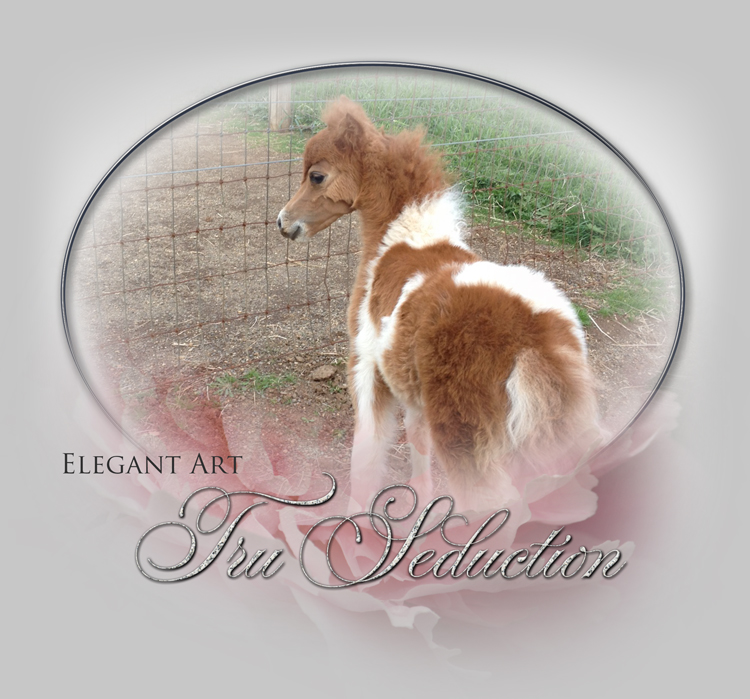 Elegant Art Show Horses ~ Lee & Kelsie Sherman

9439 NE 14th Street ~ Clyde Hill, WA ~ 98004 ~ phone # (425)401-6825

Elegant Art Tru Seduction
2014 Pinto Filly, 29"
AMHR - AMHA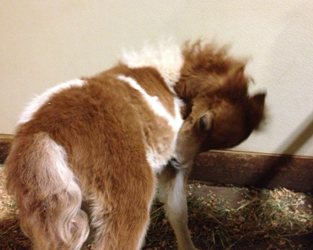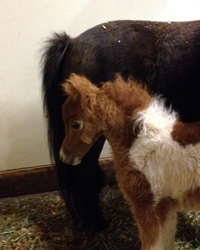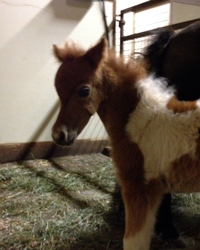 This beautiful filly is one of my very best. Both parents are World titled show horses. She has an exotic stretchy look, long fine legs, and she is built very upright with a neck that is always hooked over. This filly has a stunning, little Arabian head with large dark eyes. Will mature around 33". Suduction is ready to go out and win! And yes, she is a Snappy baby out of the World Champion mare Sabrosa.
Beautiful filly sired by LotSaFun Tru Snap Shot. Offered for you consideration. Please email for price.